Vikram Prasad (2016): Revision of Genus Paraphytoseius Swirski and Shechter, 1961 (Acari: Phytoseiidae).
Indira Publishing House, USA: 503 pp. ISBN: 0-930337-32-0
Keywords:
Acari, Phytoseiidae
Abstract
Nineteen nominal species of the genus Paraphytoseius are reviewed based on type material, new and additional samples and original and additional/supplementary descriptions of such species that are not at hand for personal research.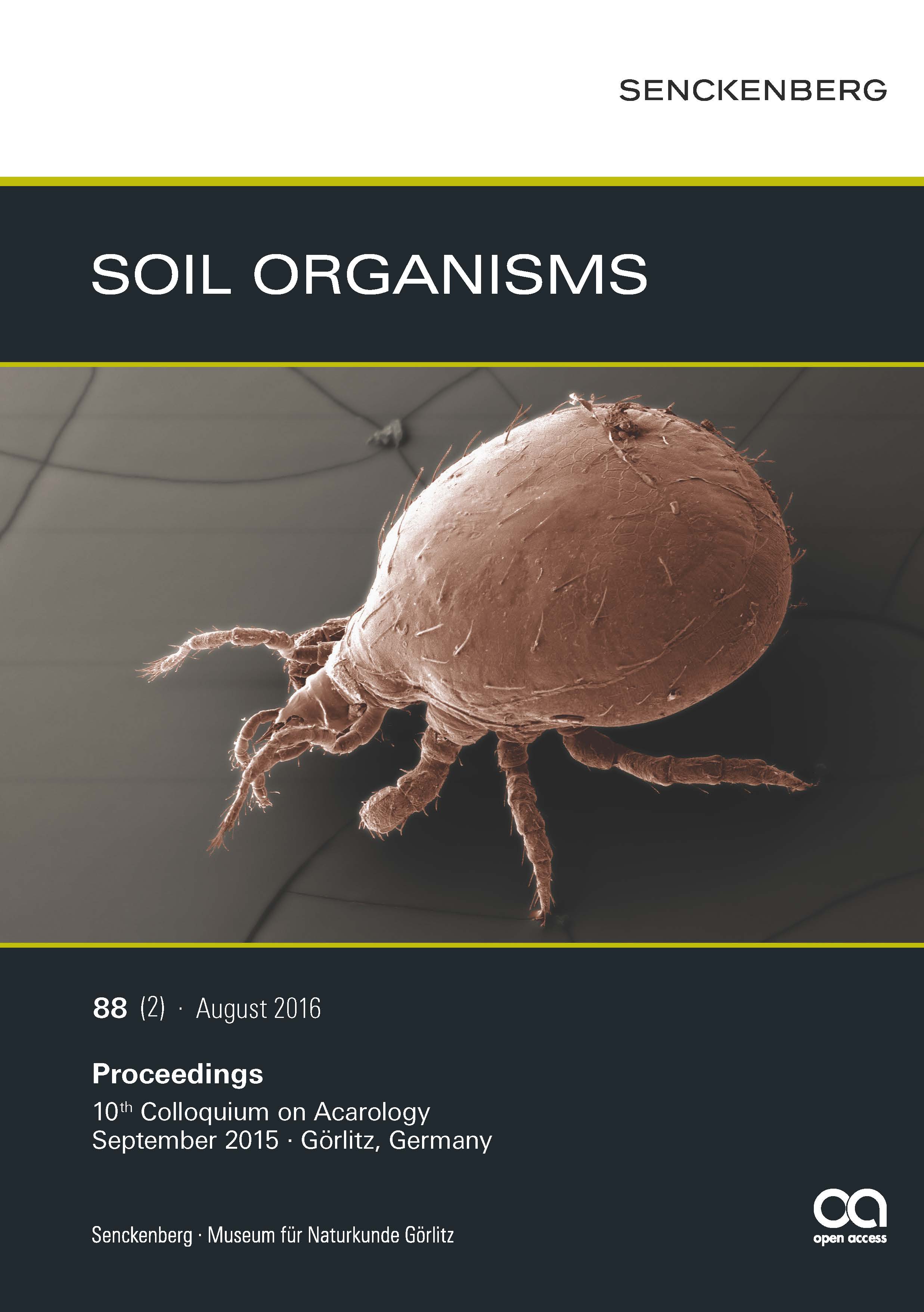 Downloads
How to Cite
Schmidt, K.-H. . (2016). Vikram Prasad (2016): Revision of Genus Paraphytoseius Swirski and Shechter, 1961 (Acari: Phytoseiidae).: Indira Publishing House, USA: 503 pp. ISBN: 0-930337-32-0. SOIL ORGANISMS, 88(2), 145. Retrieved from http://soil-organisms.org/index.php/SO/article/view/100