Dr Walter Hüther (1931-2019)
Obituary
Abstract
Dr Walter Hüther, soil zoologist, entomologist and university lecturer, died on 11 May 2019, aged 87 years, in Bochum. Walter Hüther (Figs. 1 and 2) was born on 22 August 1931 in Homburg (Saarland), Germany, as the fourth of five children. He became interested in zoology already as a pupil, first at the elementary school and later at the grammar school for natural sciences in Zweibrücken, and this topic was to accompany him throughout his life.
References
Dunger, H., Fiedler, H. J. (1997): Methoden der Bodenbiologie. – 2. Auflage, Gustav Fischer Verlag Jena: 539 pp.
Weidner, H. (1977): Die Entomologischen Sammlungen des Zoologischen Instituts und Zoologischen Museums der Universität Hamburg, XIV. (letzter) Teil, Insecta XI. – Mitteilungen aus dem Hamburgischen Zoologischen Museum und Institut 74: 77–138.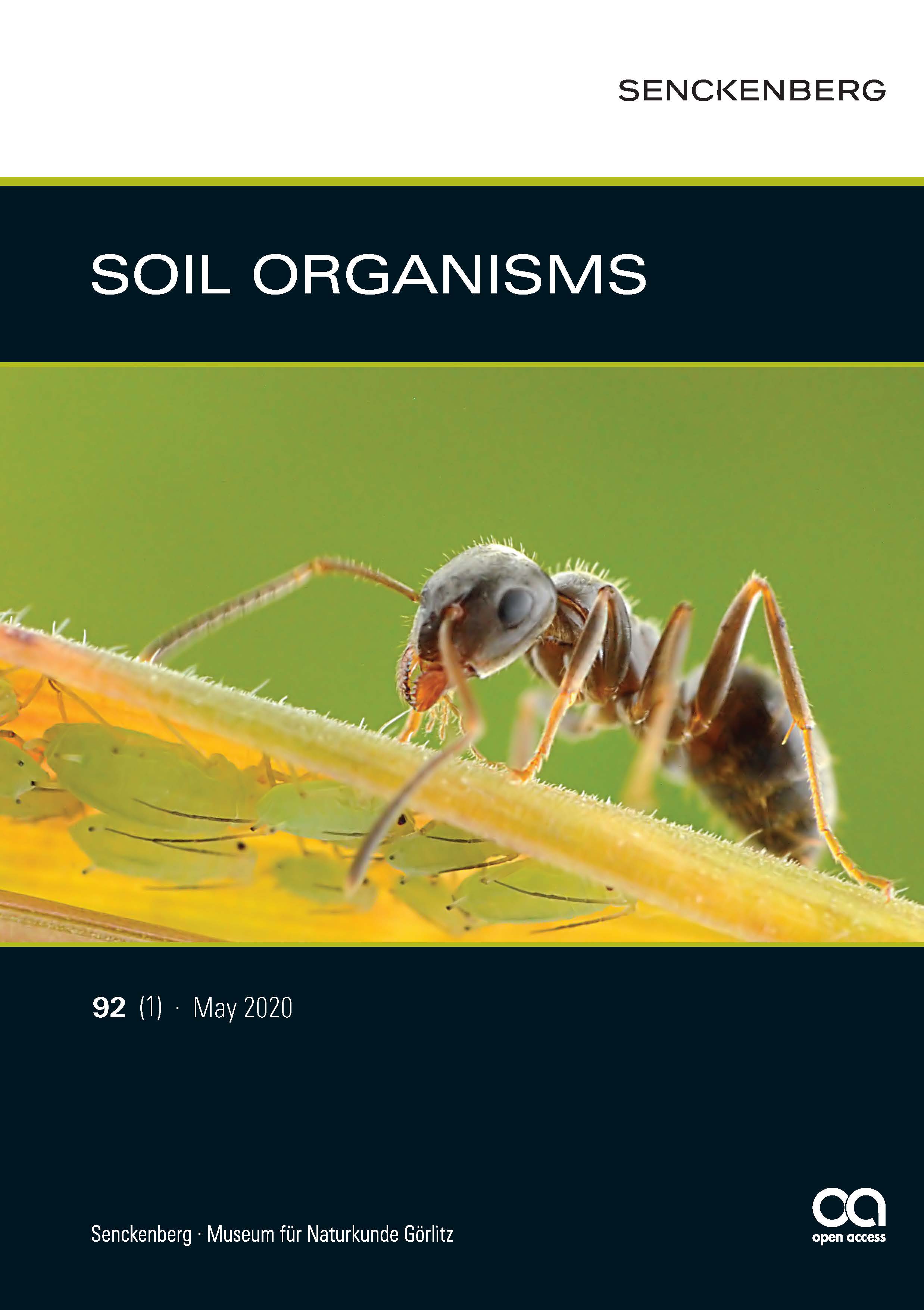 Downloads
How to Cite
Decker, P. ., Benz, B. ., Hannig, K. ., Hüther, B. ., & Hüther, . M. . (2020). Dr Walter Hüther (1931-2019): Obituary . SOIL ORGANISMS, 92(1), 1–4. https://doi.org/10.25674/so92iss1pp1