Dr Walter Hüther (1931-2019)
Obituary
Abstract
Dr Walter Hüther, soil zoologist, entomologist and university lecturer, died on 11 May 2019, aged 87 years, in Bochum. Walter Hüther (Figs. 1 and 2) was born on 22 August 1931 in Homburg (Saarland), Germany, as the fourth of five children. He became interested in zoology already as a pupil, first at the elementary school and later at the grammar school for natural sciences in Zweibrücken, and this topic was to accompany him throughout his life.
References
Dunger, H., Fiedler, H. J. (1997): Methoden der Bodenbiologie. – 2. Auflage, Gustav Fischer Verlag Jena: 539 pp.
Weidner, H. (1977): Die Entomologischen Sammlungen des Zoologischen Instituts und Zoologischen Museums der Universität Hamburg, XIV. (letzter) Teil, Insecta XI. – Mitteilungen aus dem Hamburgischen Zoologischen Museum und Institut 74: 77–138.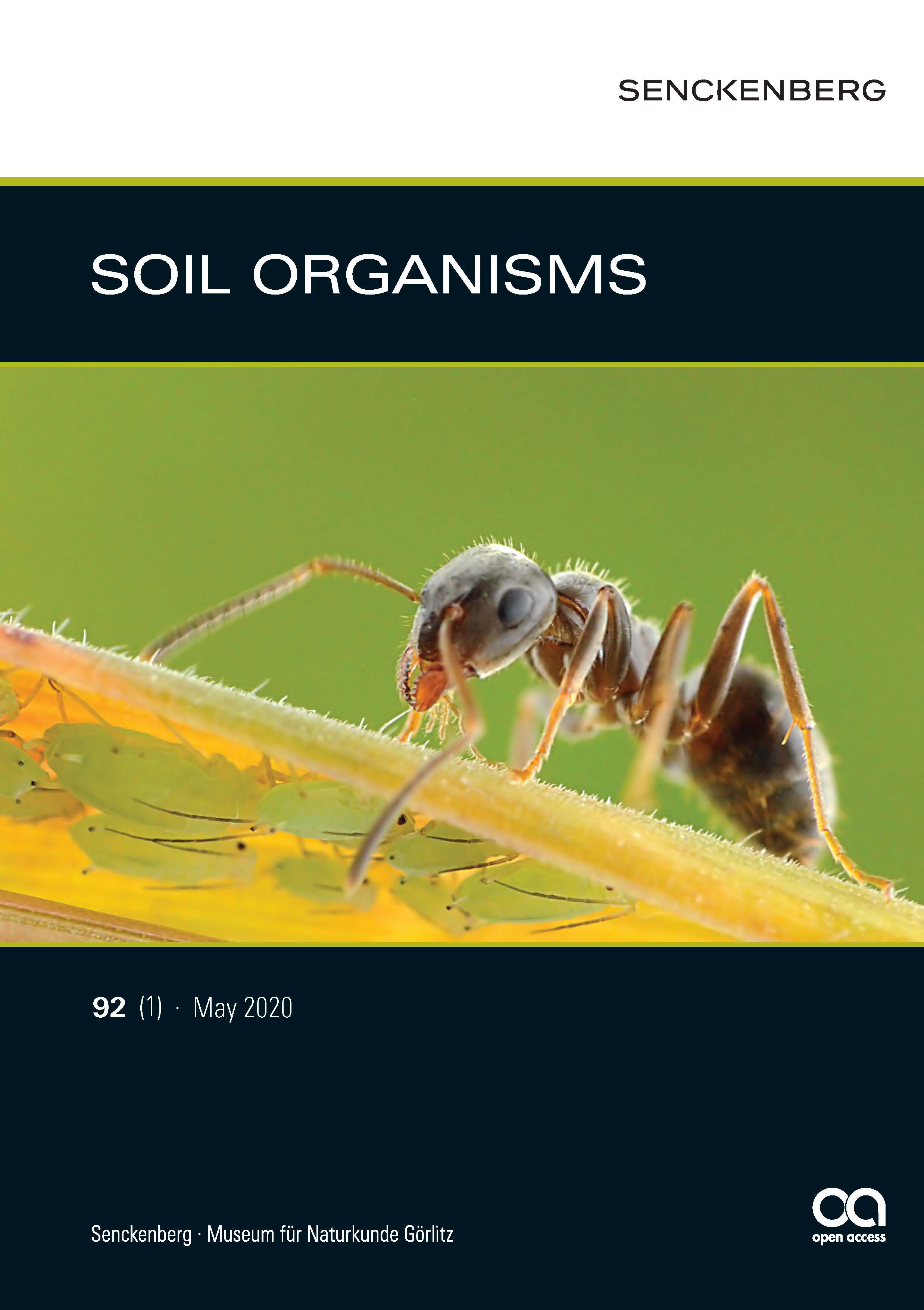 Downloads
How to Cite
Decker, P. ., Benz, B. ., Hannig, K. ., Hüther, B. ., & Hüther, . M. . (2020). Dr Walter Hüther (1931-2019): Obituary . SOIL ORGANISMS, 92(1), 1–4. https://doi.org/10.25674/so92iss1pp1
License
All articles from Senckenberg's SOIL ORGANISMS Open Access scientific journal that are made available on the Senckenberg website (www.senckenberg.de) and also www.soil-organisms.org may be read, copied, distributed, and (in limited quantity) printed for non-commercial, private, scientific purposes.
In accordance with the German Science Foundation's "Rules for the Safeguarding of Good Scientific Practice", references to cited articles are to be complete and correct and furnished with a link to the website of the Senckenberg journal in question.
The Senckenberg Society for Nature Research (Senckenberg Gesellschaft für Naturforschung, SGN) is a member of the Leibniz Association (Leibniz-Gemeinschaft) and is therefore committed to the idea of Open Access as explained in the Berlin Declaration (Berlin Declaration on Open Access to Scientific Knowledge, Berliner Erklärung über den offenen Zugang zu wissenschaftlichem Wissen).
Open Access is understood to mean the charge-exempt public access to scientific results via the internet. The users should be able to read, copy, print, search within, and reference the full text without limitation and to use it in any conceivable lawful manner without financial, legal or technical hindrance.
This applies also to the SGN, which publishes various scientific series. Some scientific journals are made available to the public via Open Acess in addition to printed copies.